I am Tali Spink
I've dedicated myself to guiding people towards their goals through Personal Training, Nutrition, NLP and Shamanic Healing.
Many people say having a good trainer is better than therapy.
Whether you are interested in fitness training, nutritional advice, NLP, shamanic session or all 4, contact me to discuss how I can help to transform or guide you.
"Results require technique, motivation and mental focus!"
 Tali Spink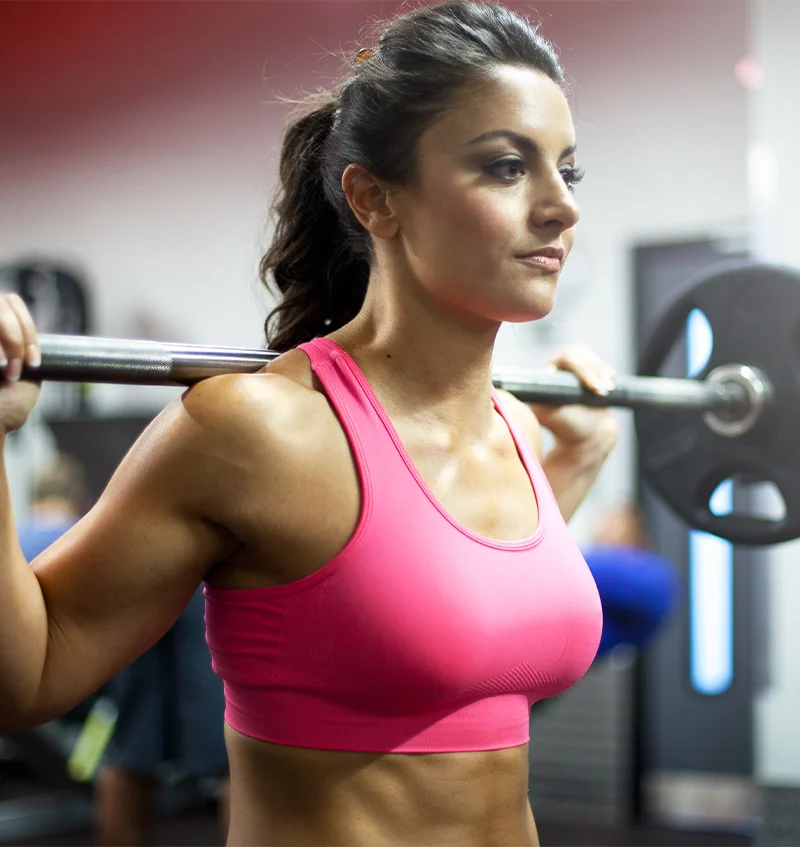 What people are saying
I only joined the gym out of pressure from work colleagues. Weighing a whopping 19½ stone, Tali took me on. After only 2 weeks I had already noticed a difference. I had more energy, I mentally felt better and already I had people commenting on myself looking smaller. By the time I had my first weigh-in I already had dropped one stone (1 month later). I was in disbelief.
- Kevin Omahony
Financial Engineer
Tali is a brilliant trainer and I would highly recommend her especially to any new mums. She is a great support and so lovely to train with whilst giving me just the right amount of push to achieve my goals. I have lost over 2stone and 10cm around my waist. More importantly I have changed shape so that i now have muscle definition and strength. I started training with Tali 4 months after my second daughter was born and she has worked around my schedule so that I was able to train both with the baby and while she was asleep.
- Katie Mclean
An excellent, friendly trainer who will help you achieve your goals.  Tali can develop a detailed diet and exercise plan to suit your personality and aims. Great at getting you motivated! I have trained with her since 2007.
- Gabriel Condor
Radiologist
Tali is awesome! Diet, strength, targeted toning, weight loss, fitness. She does it all. And she makes it super fun. Love her. With her help I completely transformed my body after having 2 kids and little sleep.
- Genevieve McMahon
Special Effects Producer
Tali is an amazing personal trainer who I would highly recommend. Going to a personal trainer can be nerve wracking, well it was for me, but Tali quickly put me at ease.
She often changes my programme and introduces new exercise so I get the maximum benefit out of a session, and she is a wealth of knowledge on nutrition, muscle groups etc
Make it part of your weekly routine. You won't regret it!!
- Fiona Tuohy
Writer
Good banter and good boxing. Plus I need help stretching.
Tali is Amazeballs!!!!
- Glen Tonkyn
Software Specialist
Tali held an amazing outdoor shamanic group session on a sunny spring morning! To me it felt like a privilege to experience the space she created. It helped me reflect and consider questions in a different light therefore creating insight. I'll surely look for another opportunity to book Tali next time i am in London. We also did an online PT program. Tali inspired me to regain my gymnastics skills and fitness.
- Erik Nahry
I first encountered NLP a few years ago and was interested in knowing how it could help me be more productive.
I bought a book and while I could understand the concepts I couldn't really apply them to my own life. A few years ago I met Tali for a NLP session. I was finding it hard to cope with the loss of a loved one and also finding it hard to focus at work. Tali taught me some great techniques to deal with stress and also to help me focus on goals which were truly important to me. I would recommend an NLP session with Tali to anyone – even if you aren't dealing with a difficult situation, it certainly helps you increase your productivity and live up to your potential.
- Vinod Vij
Accountant
Through my NLP sessions with Tali Spink I feel enabled to take a step back and assess situations and my own actions more effectively.
It has given me the ability to control my thoughts and emotions much better so that my reaction to situations is becoming more proactive and positive. Since beginning to work with Tali I think I approach things in a more rational, forward-looking manner – I'm learning not to get bogged down in past disappointments but to focus on how I want things to be in the future.
- Patricia Fiddes, CFA
Global Equities Analyst
Started training with Tali shortly after a knee injury to strengthen it before surgery.
I continued afterwards with rehabilitation to full recovery. I also burnt off 4 stone and now I can do things that I never could like pull ups, handstands and monkey bars. I look forward to continuing to train with Tali and unlocking more skills as time progresses. We train online and in different parks.
- Stephen Street
Biochemist
Get in touch
I train clients in Chingford, Loughton, Buckhurst Hill, Highams Park, Woodford and Chigwell. I also offer Online Personal Training via WhatsApp Video or Facebook Messenger.
To book a session to train online or in my studio gym, please fill out the form below and I will be in touch as soon as possible.
The Connaught Club
Barn Hoppett
Rangers Road
Chingford
E4 7QH
Tel: 07910 002654